Artist Gallery
Are you a talented artist wanting to deliver your art work with high quality suitable frame ? We have wide range of framing options available with us. We feature some of the artists on Facebook for whom we do framing. We also sell art pieces in our shop at Bentleigh. For more info, please Contact Us.
Robyn Brand
Living and working in Melbourne, Robyn Brand can often be found tucked away in her studio creating her latest commissioned piece or preparing for her next solo or group exhibitions. She started working as an artist 26 years ago and in those years she has worked with ceramics, Glass, Sculpture, Mosaics and settling on Paint as her chosen form of expression. Sold in artists garden, crowded house gallery and the real craft thing. Robyn also handles private art orders.
Robyn has concentrated on painting for the last 18 years, working with soft pastels, acrylic, charcoal, hard pastels & water colour. Her passion for colour is the driving force behind her works of art. "It moves and inspires me."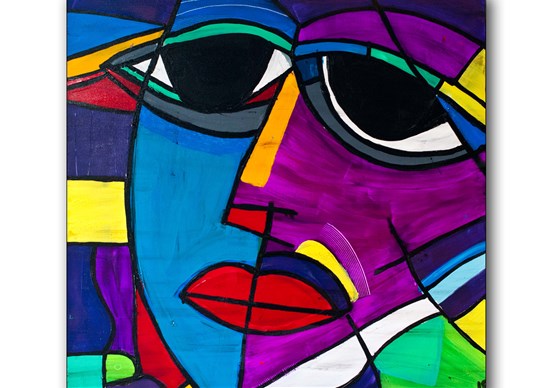 Adoni Astrinakis
Adoni Astrinakis was born in Tasmania and now lives in Melbourne, Australia. For a few years after college, Adoni became CEO of a national fast food chain that he turned profitable after several years. Not feeling fulfilled by the business world, he sold the business and decided to focus his efforts on painting.
Always inspired by pop culture, Adoni set out to paint a portrait of Bob Dylan. After posting it on Facebook and Instagram, Adoni very quickly started receiving inquires for subsequent commissions. In his minimalist style, Adoni has painted icons such as Twiggy, Paul Newman, Tom Ford, Elvis, and Grace Kelly.